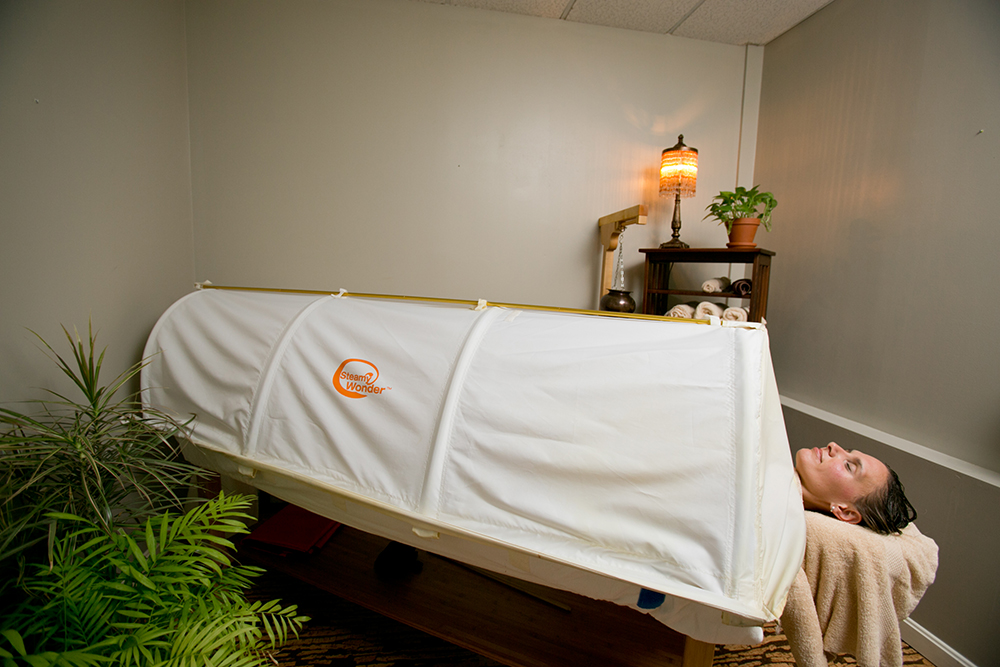 Panchakarma is the ultimate cleansing, detoxification and balancing treatment, successful in:
"Offering hope"and healing for patients with chronic Lyme disease, fibromyalgia, rheumatoid arthritis, other auto immune diseases and cancer.
Preserving health by removing disease-causing toxins from your system, including residue from pollution, food additives and our chemically saturated environment, along with the toxins traditionally recognized in Ayurveda as "ama."
Panchakarma extends beyond other cleansing techniques to remove toxins by reaching beneath the skin to the muscles, joints and connective tissues where toxic ama is lodged. Ama, according to Ayurveda, is formed by eating the wrong foods, weak digestive powers, poor elimination, or response to stress. Dr. Savastio was trained more than ten years ago by Dr. Somesh Kaushik, an Indian doctor, in the traditional Ayurvedic method of delivering advanced detoxification treatments. Dr. Savastio later brought panchakarma to Elemental Medicine to offer patients "the best of the best" rejuvenating body cleanse.
Panchakarma is an ideal way to achieve optimal health by helping the body restore its inner balance and vitality. It can be used seasonally as a preventative cleanse, or at any time to address a health issue. Chronic Lyme disease, rheumatoid arthritis and cancer patients have often experienced "hope where there was no hope" when panchakarma has been integrated with their treatment plans.
Elemental Medicine employs a traditional four-part process of panchakarma, incorporating the flexibility taught in Dr. Savastio's training to customize the cleanse for each patient.
Passionate about the benefits of this ancient Ayurvedic technique, the doctors at Elemental Medicine chose to offer it affordably – at a fraction of the cost charged by some spas and alternative medicine clinics. Dr. Devlin and Dr. Savasatio both believe strongly in providing people from all walks of life the opportunity to receive a high quality natural treatment.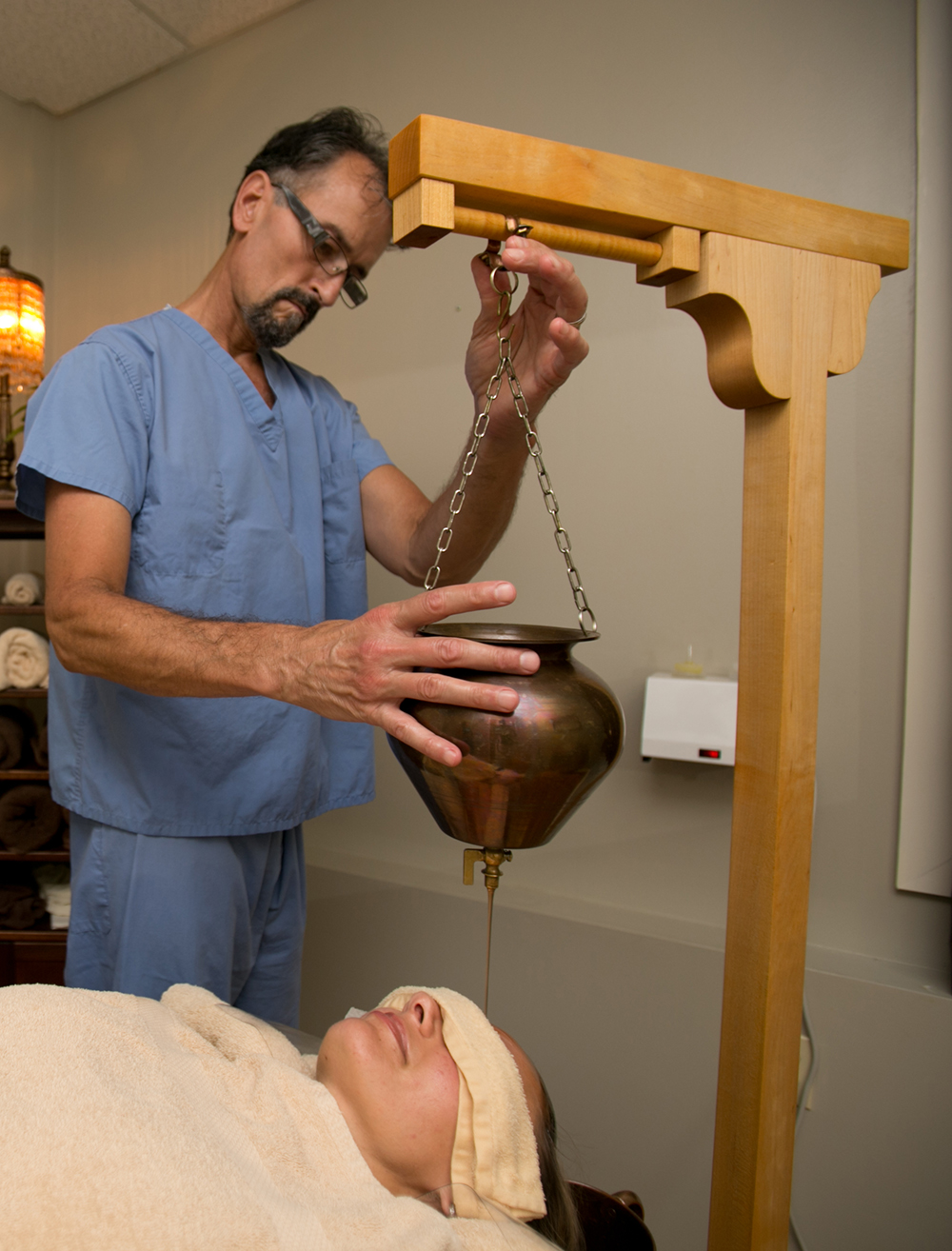 Panchakarma is delivered by Dr. Savastio over a relaxing, two-hour period. In contrast to most cleansing therapies, it is frequently a blissful experience.
The four distinct parts of the Ayurveda panchakarma treatment include:
A deep oil massage (Abhyanga)
A steady stream of herb-infused warmed oil pouring on the forehead for 30-40 minutes as you relax (Shirodhara)
A steam bath (Swedana), which literally "sweats out" the toxins that have been released by the herbal warm oil massage
And finally an herbal warm oil enema (basti) for cleansing, nourishing and lubricating the colon and balancing vata.
Chronic Lyme disease improvement:
"Dr. Savastio gave and continues to give me the gift of wellness even as I live with chronic Lyme disease. His knowledge of Western medicine and of my previous experience with surgery for two destroyed joints and use of antibiotics was useful as he drew upon his training and broad understanding of Ayurvedic medicine to chart for me a new path to optimal health. Central to regaining and maintaining my health is panchakarma, a therapeutic way of cleansing the body of toxins. This is especially important to me as it strengthens the immune system-my first defense in controlling a degenerative disease. Along with a very personalized dietary and supplement program, Dr. Savastio's treatments have enabled me to continue to live a very active life at 76- years- old. I can still enjoy hiking, mountain biking, and downhill skiing … and, best of all, a profound sense of well-being."

-Loy Carrington, Oregon