Through a highly personalized approach and a myriad of treatment options, Elemental Medicine has successfully treated a wide variety of conditions, from everyday common ailments, to such advanced illnesses and diseases as Lyme Disease, Cancer and Rheumatoid Arthritis.
The doctors begin with a thorough intake interview of at least 90 minutes, where often patients feel truly listened to concerning the physical and life style challenges they are facing. Diagnostic testing such as urine, blood, and saliva are performed on site when needed, as well as tongue and pulse analysis. Through a wide selection of treatment methods which include homeopathy, herbs, nutrition, Ayurvedic and Chinese medicine, intravenous treatment and other healing means, patients often reach new levels of health even in the face of chronic ailments and conditions.
"We have a tool chest of options for treating a multitude of health conditions. Our homeopathic and herbal remedies are especially useful in helping the body regain vitality and deal better with stress, which is often the underlying cause of many illnesses."
-Dr. Devlin
Lyme Disease and Co-Infections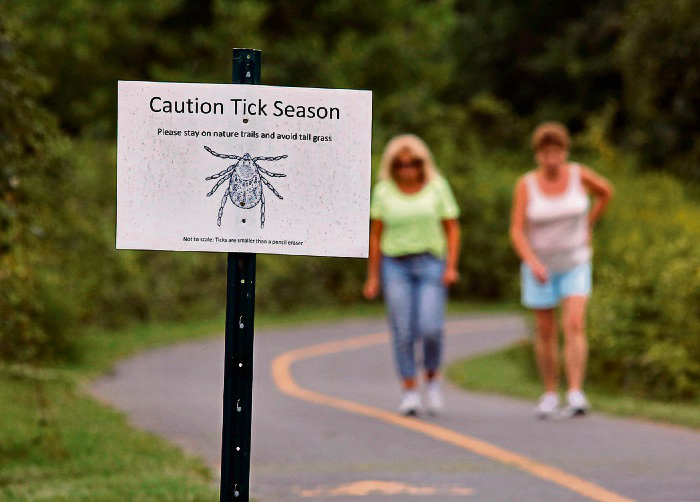 Many of the doctors that advertise themselves as "Lyme Specialists" take a very aggressive "Kill the bacteria at all costs" approach to treatment, which often results in years of antibiotics delivered via IV's as well as orally. While there is a place for taking an aggressive approach, as well as antibiotics, many patients continue to suffer. Commonly, Lyme specialists view this as a need to run a multitude of expensive tests, and subsequently add more aggression to the treatment in the form of heavy metal chelation, etc.
While we also pay attention to bacteria, our main focus is on the patient suffering from the condition. Sometimes patients feel relief just by getting off the antibiotics and switching to a more benign treatment in the form of herbs or Argentyn 23, the bio-active silver hydrosol similar, but superior, to colloidal silver. We typically use antibiotics for a new case of Lyme and co-infections, but stop them in favor of other approaches once we feel they have done as much as they're going to do. The silver is particularly potent in the form of IV's, in addition to oral doses, and we are very happy to be able to offer this powerful alternative.
Dr. Savastio knows from personal experience that it is entirely possible to be completely rid of any trace of Lyme after suffering from it himself while in medical school and beyond. It is important to dispel fear and negative expectations, and focus on healthy living and positive outcomes. Dr. Savastio has been living a full and healthy Lyme-free life for many years, and we want that for you as well.
The appearance of cancer is a life-altering event, one that can be overwhelming or shocking as it shatters the illusion of invincibility that many carry. Knowing patients often feel rushed by Western medicine's conventional approaches to making important decisions about treatments quickly, Dr. Devlin and Dr. Savastio gently encourage those newly diagnosed to slow down and evaluate their choices. Facing a diagnosis head-on and dealing with the fear is crucial for success, no matter what treatment course is chosen.
"The common thread among cancer survivors is taking responsibility for their own health, which includes making their own choices, which is empowering."
-Dr. Savastio
Elemental Medicine supports cancer patients in all the various approaches, sometimes partnering with their conventional medicine teams.
Most cancer patients the naturopathic doctors work with do some form of conventional therapy. Others have disappointedly seen cancer return after using conventional treatments and opt for the natural therapies going forward. Some begin treatments opting only for natural therapies.
Regardless of the treatment route chosen by patients, Elemental Medicine focuses on restoring cancer patients to the highest level of health possible by first supporting the activity of the immune system. Typically, a customized plan is created which includes diet and lifestyle changes, nutritional supplements and herbs, and natural therapies.
The three therapies that are particularly useful in treating cancer are:
Acupuncture, which helps restore balance among the organ systems and is helpful in improving digestion, reducing pain and alleviating stress and anxiety. Research also shows that acupuncture can improve the immune system and that it is helpful in blood building.
IVN (Intravenous Nutrition), where high dose vitamin C, B vitamins and other nutrients are delivered via an IV to improve overall health and immunity while targeting cancer cells.
Panchakarma detoxification is especially useful, as cancer is generated in a toxic environment. This Ayurvedic therapy is especially beneficial in cleansing toxic residues of conventional treatments such as chemo, radiation and surgery.